On March 15, 2017
0 Comments
Conventions, Events, Kansas City, Meetings
USA Volleyball Show Me National Qualifier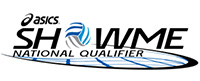 The ASICS USA Volleyball Show Me National Qualifier will be held again in Kansas City from April 8 thru 10  and April 21 thru 23, 2017. One of the Crown Jewels of the Volleyball Season. This event draws spectators, teams,  and scouts from all over the state of Missouri and the Midwest.
USA Volleyball is a non-profit organization which is recognized as the national governing body of volleyball in the United States by the Fédération Internationale de Volleyball and the United States Olympic Committee.
Contact LEADER Worldwide to book your individual or group ground transportation for the weekend. give us a call at 816.753.5323 or 855.753.5323, or head over to our reservations page for information on rates and vehicle availability.